Local. Family Owned. Trusted.
Room Refresh Palm Beach Gardens FL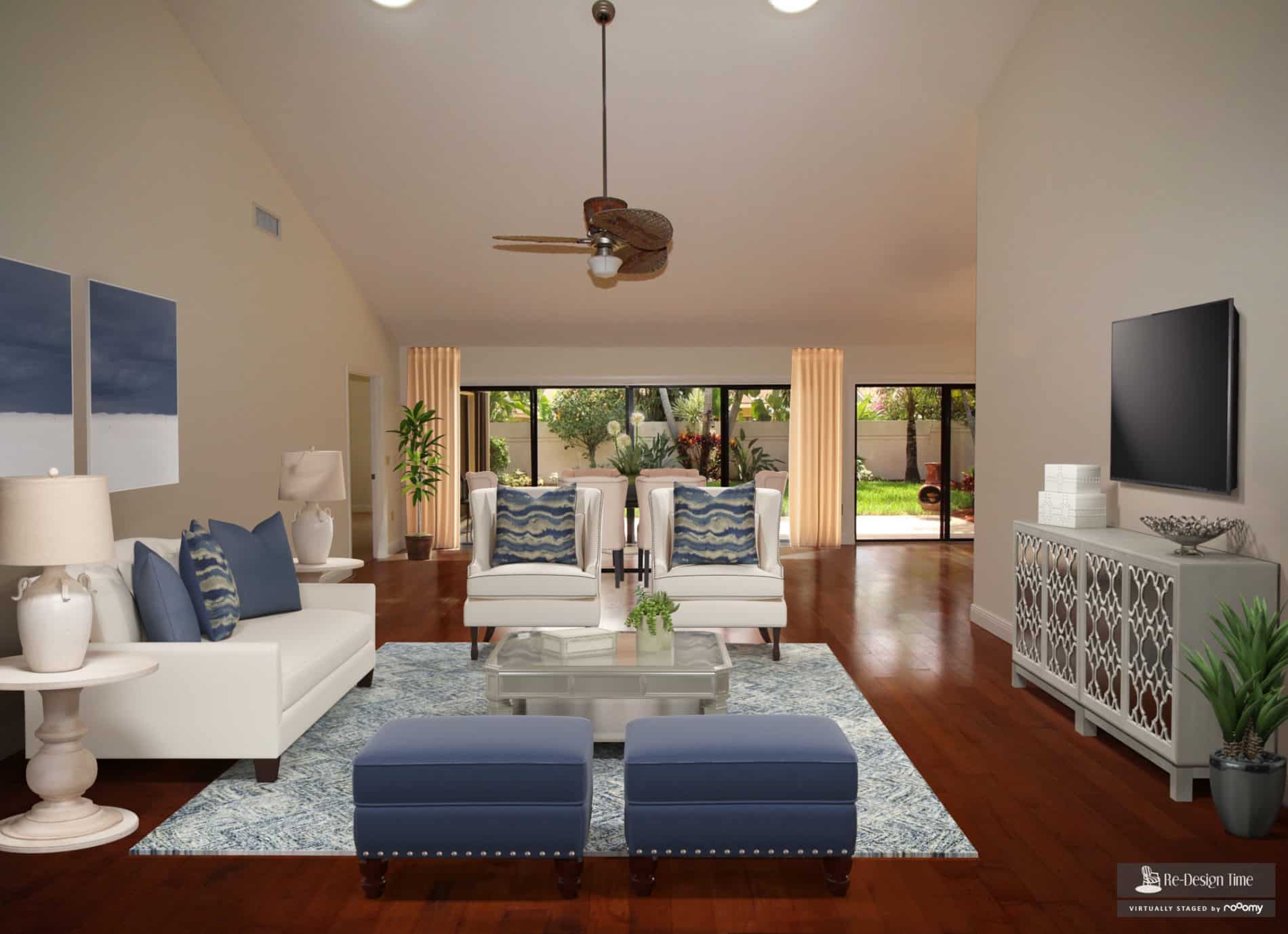 Enhance Your Home with Expert Room Designer Furniture Placement in Palm Beach Gardens, FL
At Re-Design Time, the customer always comes first. We take pride in offering the highest quality products and service in the industry.
Welcome to Re-Design Time! We are a reliable, professional, locally-owned company offering professional room designer furniture placement in Palm Beach Gardens, FL. We are detail-oriented and have the experience and what it takes to take the interior of your home up a notch.
Optimize Your Living Space with Professional Furniture Placement in Palm Beach Gardens, FL!
Does the interior of your home feel cramped, boring, or uninspiring? When your furniture doesn't follow the flow of your room, it can make your room look small and cluttered. If you want to revamp your space without having to completely redecorate or renovate, our room refresh service would be the perfect option for you. 
You may love your decor but desire a new look and feel to your space. We can work with the furniture and decor you already have. We can rearrange it in a way that brightens up your home and makes your space look more open. You would be surprised what rearranging your furniture and decor so it flows better could do for your space. Regardless if you need a bedroom furniture placement or living room refresh, we've got you covered! You can trust that we provide the best furniture placement in Palm Beach Gardens, FL.
While homeowners can refresh their homes, it's not as easy as it sounds. When you're used to seeing the stagnant layout of your home, it is challenging to imagine a different setup. Not to mention, not everyone understands how to follow the floor plan of their home, how to work out a focal point in their room and allow the furniture to go with the flow. Sometimes you just need the opinion from an outsider of someone who truly has an eye for design. 
To begin our room furniture placement service, we will first sit down with you during a consultation and go over what it is you envision with your space, and your style, and provide you with an overview of our service and what we can do for your space. Once we complete your consultation, you can relax while we take it from there. We aim to transform your space into a place that you're proud of. You deserve to have a space you're happy with and feel comfortable in, and we would love to be the room planner to make that happen.
Call us today to schedule your consultation.
We want to help you find fresh color and style you love for your home.
We had a wonderful experience with Kathy. She made what looked like and impossible task very manageable. She organized the project in steps which made is much easier to accomplish. She provided vendors and stores that we were not even aware existed. The upgrade of our home came out very well. Beyond our expectations. I would recommend her to anyone.
The canvas prints Kathy had made were perfect for my listing. She is a gifted designer and her customer service is superb. I highly recommend her and I WILL seek her services again soon. Thank you for helping me in such short notice.
Kathy did a fabulous job. She took our current furniture and belongings and re-configured them to make our home so much more comfortable and presentable. Thanks so much Kathy.
Efficient Room Layout & Design Planner Services in Palm Beach Gardens, FL
Have you had the same layout or design for years? It's common for homeowners to become comfortable in their space, so they leave it alone. However, over the years, styles change, and so do your style preferences. Just a few small changes and rearranging your space could brighten up your home and allow it to feel more like home. There are several reasons why you should hire a room design planner, like us, which include:
Affordable services

 – Have you ever bought a piece of furniture that looked great in stores, but it just doesn't look right in your home? More than likely, you'll either return this piece of furniture or you'll have it for a few years, and then you'll get rid of it. Typically, this piece of furniture just needs to be placed properly. Our services are at a reasonable price, and you can't beat it when you take into consideration how much more comfortable and proud you'll be with your space.

Understanding all of the tips and tricks to enhance your space

 – Our team has the training, skills, and experience needed when it comes to designing and rearranging a room. We know how to effectively strengthen the aesthetic appeal of a room, and we look forward to elevating the look of your living room or bedroom.

Saving you time and effort

 – It can be difficult to rearrange, and design your own home. It can take time to do this yourself, and after going through all of this effort, your space could still not look how you were imagining it to look. Our 

room layout planner

 will get your space to look stunning in no time.
Call Today to Transform Your Room with a Strategic Furniture Layout Planner in Palm Beach Gardens, FL!
Are you ready for your home to reach its full potential? The best way to easily improve the look of your space is with our room refresh in Palm Beach Gardens, FL. To learn more about our furniture layout planner services, and the other services we have to offer, or to book a consultation, make sure you contact us today!