Local. Family Owned. Trusted.
Color Consultation Jupiter FL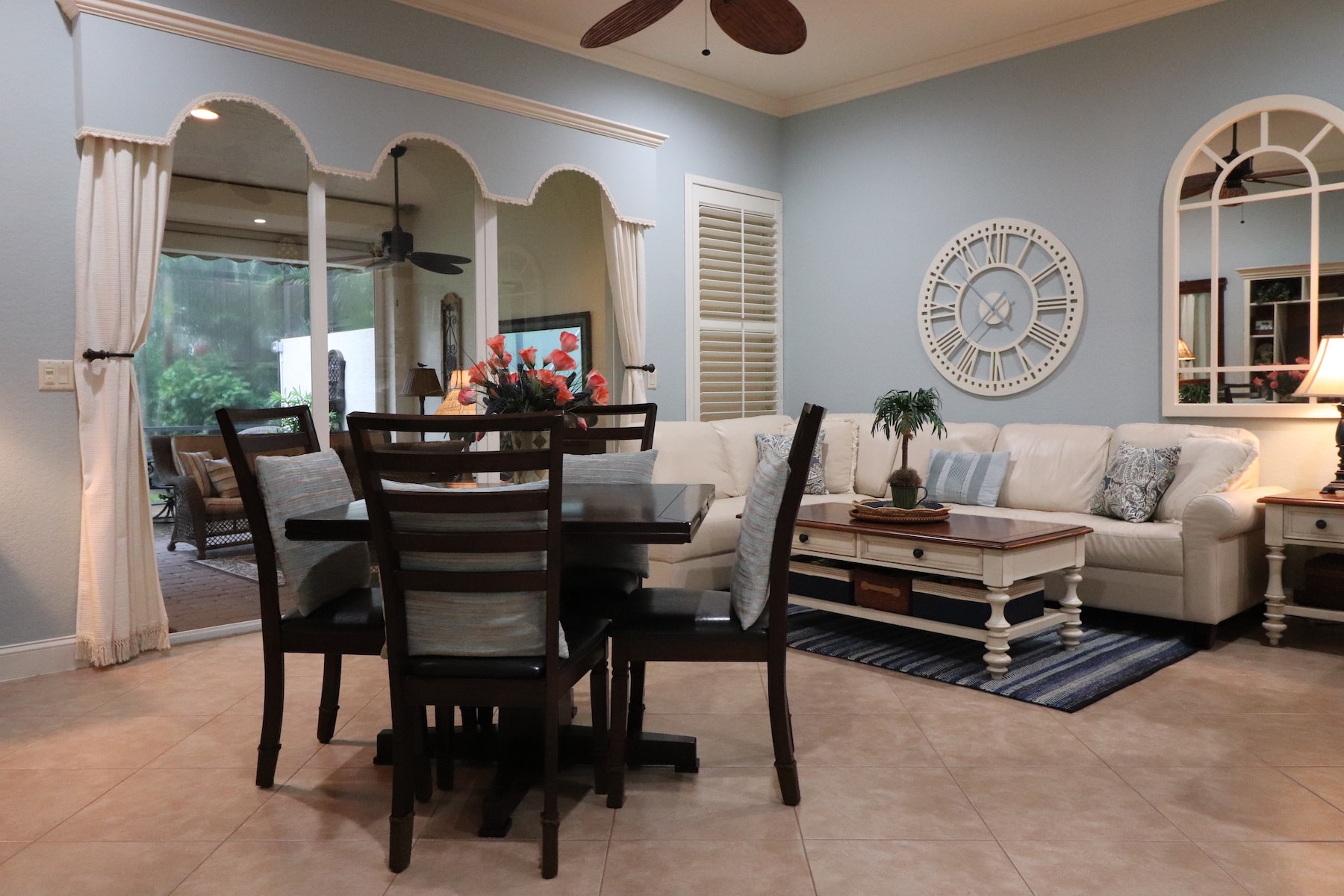 Enhance Your Home with a Skilled Paint Color Consultant in Jupiter, FL
At Re-Design Time, the customer always comes first. We take pride in offering the highest quality products and service in the industry.
Do you feel a lot of pressure when it comes to picking the perfect color for your home? At Re-Design Time, we understand that it can be stressful to pick the right color, as you will likely have this color on your walls for several years. You want to make sure that you got it right the first time; otherwise, you could wind up spending extra time and money buying different paints that you won't end up using. A paint color consultant in Jupiter, FL, will aid in deciding on which paint to go with much easier. Our team will ensure that the color we present to you will enhance your home, and it will be one that you will be happy with.
Professional Paint Color Consultation Jupiter, FL Residents Trust
Re-Design Time is a locally-owned company that offers the best paint color consultation in Jupiter, FL. Our team will take the guesswork out of choosing the right color for you. There are several advantages of a color consultation in Jupiter, FL, with our team, which include:
Knowing complex colors and which colors complement each other

Understanding the differences between current trends and classic colors

Our knowledge of the best paint brands to go with

Knowing which colors will tie your decor, furniture, and style together
Paint color has the capability of transforming your space. If you're looking for a way to spruce up your home without having to break the bank to do it, we recommend painting your walls. The color you choose can set the tone for your space and affect your mood depending on the color and tone you go with. The right color on your walls can make your space feel more inviting, relaxing, and exude warmth. The color you choose can also either make your room look open and large, or it can make your space look small and closed off. This is why choosing the perfect color for your home is so important. Our color expert will be there every step of the color consultation process to make choosing the right color for your home an easier and smoother experience.
Call us today to schedule your consultation.
We want to help you find fresh color and style you love for your home.
We had a wonderful experience with Kathy. She made what looked like and impossible task very manageable. She organized the project in steps which made is much easier to accomplish. She provided vendors and stores that we were not even aware existed. The upgrade of our home came out very well. Beyond our expectations. I would recommend her to anyone.
The canvas prints Kathy had made were perfect for my listing. She is a gifted designer and her customer service is superb. I highly recommend her and I WILL seek her services again soon. Thank you for helping me in such short notice.
Kathy did a fabulous job. She took our current furniture and belongings and re-configured them to make our home so much more comfortable and presentable. Thanks so much Kathy.
Revitalize Your Living Space with Expert Paint Color Consultation Services in Jupiter, FL!
When it comes time for you to choose a color of paint for your home, this is part of the process that homeowners either love or dread. For some homeowners, choosing a color that will go on their walls for years is exciting. Unfortunately, for some, this can be an overwhelming task, as it's a color that you will have to look at in your space for many years, and you don't want to end up picking a color you can't stand. If you've ever gone to the store and looked at all of the different paint colors and tones that you can choose from, it can be quite daunting to narrow down which color you like best, or which one will fit the style in your home. Luckily, you don't have to make this decision alone.
Our color professional will help you choose the right color based on the other decor in your home, the other colors you have on your walls, your flooring, etc. Our color consultation services in Jupiter, FL, consist of our team carefully examining your space to determine which color will make your room look more open, inviting, and presentable. We will consider everything, including your opinion, budget, style, vision, and goals for the space before we settle on a color we believe will best suit your space.
Once you and our color consultant have chosen the right color, we will provide you with our recommendations, color swatches, and color names. There isn't anything more frustrating than when your wall needs a small paint touchup, but you can't remember what the color was that you used. With our detailed report, you won't have to worry about forgetting the name of the paint you used.
Schedule an Appointment Today with the Best Color Specialist in Jupiter, FL
Have you been looking for a paint color consultant near me? Look no further than Re-Design Time! Our team has what it takes to help you choose a stunning color that will improve the aesthetic appeal of your space and tie your room and decor together. Our team consists of Certified True Color Experts. This means that our color specialist has the proper training and is backed by the necessary experience and skills to provide you with a color that will give you a show-stopping result. For more information regarding our color consultation service or the other services we offer, make sure you reach out to us today!