Local. Family Owned. Trusted.
Room Refresh West Palm Beach FL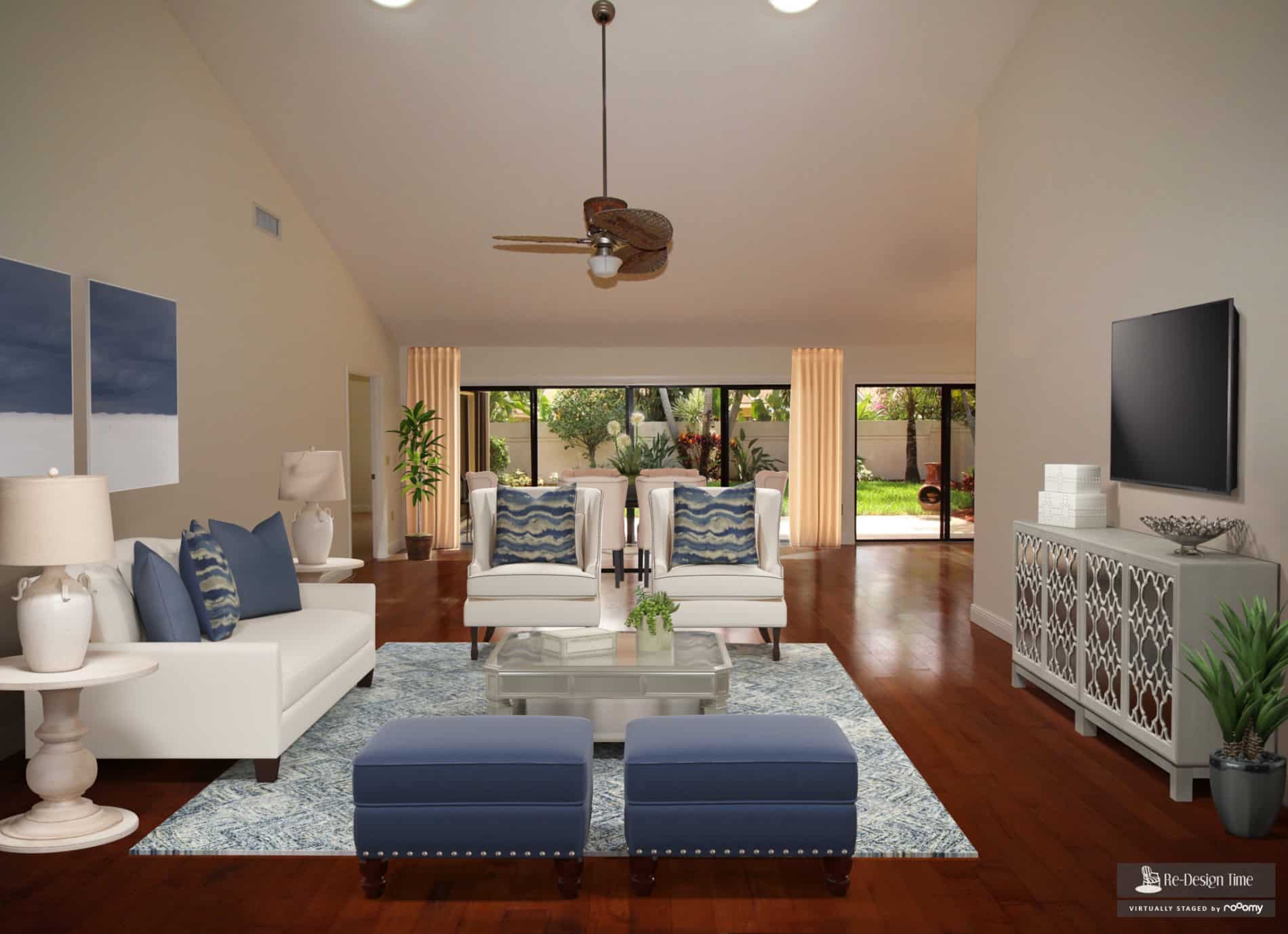 Enhance Your Home with Expert Room Designer Furniture Placement in West Palm Beach, FL
At Re-Design Time, the customer always comes first. We take pride in offering the highest quality products and service in the industry.
At Re-Design Time, we believe that everyone should feel comfortable and live in a space that they love. It's important that your house feels like a home, and the best way to do that is to have your furniture strategically placed so it flows with the layout of your room. If your furniture or decor is randomly placed, your space could appear cluttered, messy, and small. Our room designer furniture placement in West Palm Beach, FL, would be the ideal service for you if you're looking for a subtle transformation to make your home feel more open and inviting.
Our room designer furniture placement in West Palm Beach, FL provides expert guidance for creating functional and beautiful living spaces. Our professional designers work with you to evaluate your needs and preferences, then collaborate with you to develop a customized plan that maximizes the functionality of your room while reflecting your unique sense of style. We have curated a vast inventory of furniture, decor, and accessories that complement any design aesthetic. Our team understands how furniture placement can make or break a room, and we use our experience to create a harmonious balance of visual elements.
Optimize Your Living Space with Professional Furniture Placement in West Palm Beach, FL!
When working with Re-Design Time, you'll see that we truly listen to our clients and develop a plan to transform the interior of their homes, so it becomes a space that they are in love with. There's nothing like the feeling of coming home after a long day to a space that you feel comfortable in, and that feels like home, which is why we strive to provide our clients with that. Your space should not only be stunning, but it also needs to be functional, and we will do our best to deliver you with both an aesthetically pleasing space and one that works with your everyday life.
The process of our furniture placement in West Palm Beach, FL, is quite simple, regardless if you're looking for a living room refresh service or a bedroom furniture placement service, we ensure that the process goes smoothly for you. Once you schedule a consultation, we will sit down with you and go over style, what your goals are for the space, vision, budget, and more. After the consultation, we will perform your room furniture placement service. Once we have your room reorganized, we will quickly get out of your hair. We respect your time, which means that we will work quickly but effectively to provide you with the best results possible.
While there are other room layout planner companies in the area, it's important to find the right one to refresh your home. Your home is a place where you should be able to decompress, feel relaxed, and enjoy your downtime. Your home must be refreshed the way that you want it to look, as this is your home. You deserve to get exactly what you want, and when you work with our team, you can trust that you will get the results you're looking for and more. Our team strives to exceed our customers with every job we do, and we look forward to giving your room the refresh it needs and deserves.
Call us today to schedule your consultation.
We want to help you find fresh color and style you love for your home.
We had a wonderful experience with Kathy. She made what looked like and impossible task very manageable. She organized the project in steps which made is much easier to accomplish. She provided vendors and stores that we were not even aware existed. The upgrade of our home came out very well. Beyond our expectations. I would recommend her to anyone.
The canvas prints Kathy had made were perfect for my listing. She is a gifted designer and her customer service is superb. I highly recommend her and I WILL seek her services again soon. Thank you for helping me in such short notice.
Kathy did a fabulous job. She took our current furniture and belongings and re-configured them to make our home so much more comfortable and presentable. Thanks so much Kathy.
Efficient Room Layout & Design Planner Services in West Palm Beach, FL
When it comes to your home, first impressions are essential. Whether you are having guests over or you typically host parties at your home, putting your best foot forward to not only impress guests but for you to feel proud to show off your home is important. You work hard to keep your home clean and looking its best, but the placement of your furniture truly matters, and if your space looks cluttered, it doesn't give your room the attention or moment it deserves. A beautiful home that you are proud of is within reach with our room design planner and room refresh service.
When it comes to rearranging your space, we understand how overwhelming it can be, especially if you're looking to spruce up your design plan a bit in the process. Trying to visualize how you want your space to look can be challenging for some homeowners, and that's okay! This is where we come in. We are talented and have a knack for bringing what you're looking for in design, layout, and style to life. You can trust that our room refreshes in West Palm Beach, FL, is the best in the area.
Call Today to Transform Your Room with a Strategic Furniture Layout Planner in West Palm Beach, FL!
Has it been a while since you've updated or switched around the design or layout of your bedroom or living room? The perfect time to elevate your space is now! At Re-Design Time, we know how to bring a space back to life with just simple changes and strategically placed furniture. You'll be surprised what these simple changes can do for the interior of your home with our furniture layout planner services. For more information regarding our room refresh service, the other services we offer, or for a consultation, make sure you reach out to us today!