Local. Family Owned. Trusted.
Room Refresh North Palm Beach FL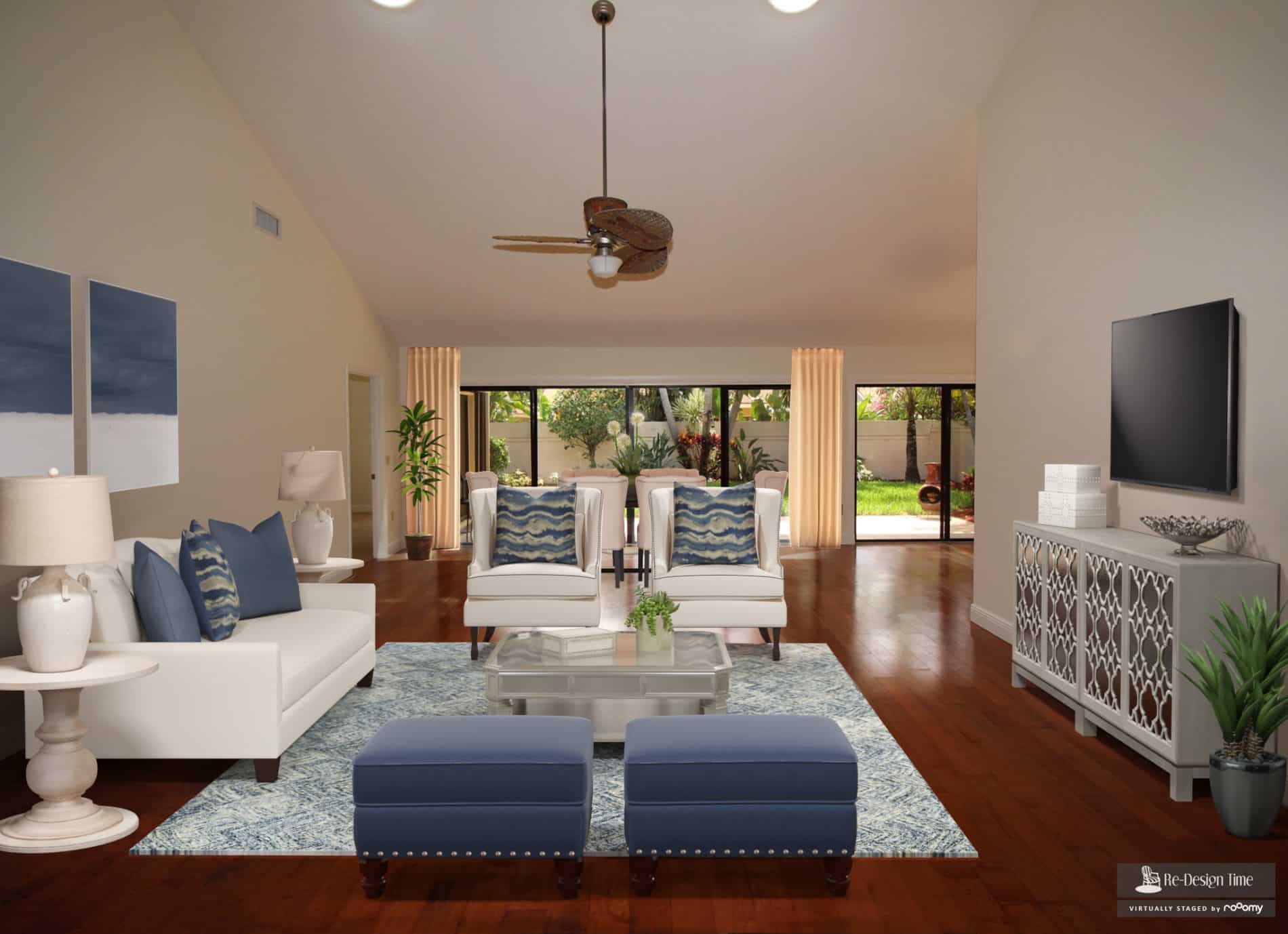 Enhance Your Home with Expert Room Designer Furniture Placement in North Palm Beach, FL
At Re-Design Time, the customer always comes first. We take pride in offering the highest quality products and service in the industry.
Do you have a room that is fully furnished but something about it just doesn't feel right? When you walk into a room, it's essential that it feels warm, inviting, and gives off that "home sweet home" feeling. You need a home where the furniture is strategically placed so it flows better and provides an open but welcoming feel. At Re-Design Time, we can make the interior of your house feel more like home with professional room designer furniture placement in North Palm Beach, FL.
Optimize Your Living Space with Professional Furniture Placement in North Palm Beach, FL!
Re-Design Time is a reputable interior decorating company that prides itself on the results we provide our customers at an affordable cost. Our specialty is furniture placement in North Palm Beach, FL. Your furniture layout can be just as important as the style, color, and accessories you choose. The layout of your furniture can either make the space look open or cut off the flow and make it look small. Even if you got the decor and furniture right, if it's not set up well, it won't look put together. Sometimes, if the furniture isn't placed right, it can make your space look a little busy and even chaotic.
The placement of your items is key. Even if you have a picture of what you're looking for in your head, it can be hard to get it right. Sometimes you need an outsider's perspective, like our room layout planner, to bring your vision to life. This is where a room planner comes in. We are staffed with a talented team that has an eye for design, and we will get your space to look refreshed, more open, and a way to breathe life back into your space.
Our team has the experience, skills, and talent needed to enhance the look of your home quickly, easily, and at a reasonable price. We proudly stand by the work we've provided our customers in the past, and we look forward to exceeding your expectations with our services, results, and customer service. We prioritize customer service because it's important to us that you have a great experience when working with our team. We will be there by your side throughout the entire process, from start to finish to ensure everything goes smoothly, and that you are 100% satisfied with the final result. Our room design planner will ensure that no small details are overlooked and that they don't cut any corners.
Call us today to schedule your consultation.
We want to help you find fresh color and style you love for your home.
We had a wonderful experience with Kathy. She made what looked like and impossible task very manageable. She organized the project in steps which made is much easier to accomplish. She provided vendors and stores that we were not even aware existed. The upgrade of our home came out very well. Beyond our expectations. I would recommend her to anyone.
The canvas prints Kathy had made were perfect for my listing. She is a gifted designer and her customer service is superb. I highly recommend her and I WILL seek her services again soon. Thank you for helping me in such short notice.
Kathy did a fabulous job. She took our current furniture and belongings and re-configured them to make our home so much more comfortable and presentable. Thanks so much Kathy.
Efficient Room Layout & Design Planner Services in North Palm Beach, FL
If you love the decor of your room but something just feels off, we can help! Our room refresh service is quite simple and to the point. We will first have a consultation with you, where we will go over your hopes, goals, vision, and budget for refreshing your space. Since every space is different, we will tailor and customize a plan that suits your needs. We will then complete the room furniture placement service promptly but accurately. We will move around your furniture in a way that uplifts your space and enhances the room. If you're looking to change up your space without having to do a renovation, a room refresh in North Palm Beach, FL, would be up your alley.
You will be surprised what moving around your furniture and decor can do to change up the aesthetic and feel of your space. It's an easy way to change a room without the downtime or cost of renovating it. Renovations can be taxing, stressful, and costly. While we won't be completely changing your space, as we would if we did a complete makeover. You can still get quite a transformation just by moving decor and furniture around so they flow better with the layout of your room. Whether you're looking for bedroom furniture placement or a living room refresh, we can handle it all!
Call Today to Transform Your Room with a Strategic Furniture Layout Planner in North Palm Beach, FL!
Has the interior of your home felt dull lately? Do you feel like your furniture or decor just doesn't flow well? You need the help of a professional furniture layout planner, like Re-Design Time. Our room refresh service is a simple, convenient, and reliable way to give your room the revitalized look it needs and deserves. When working with our team, you can expect that we will be professional, work diligently, and promptly to produce the best results possible. For more information on our room refresh services, and the other services we offer, or for a consultation, make sure you get in touch with our team today!