Local. Family Owned. Trusted.
Color Consultation North Palm Beach, FL FL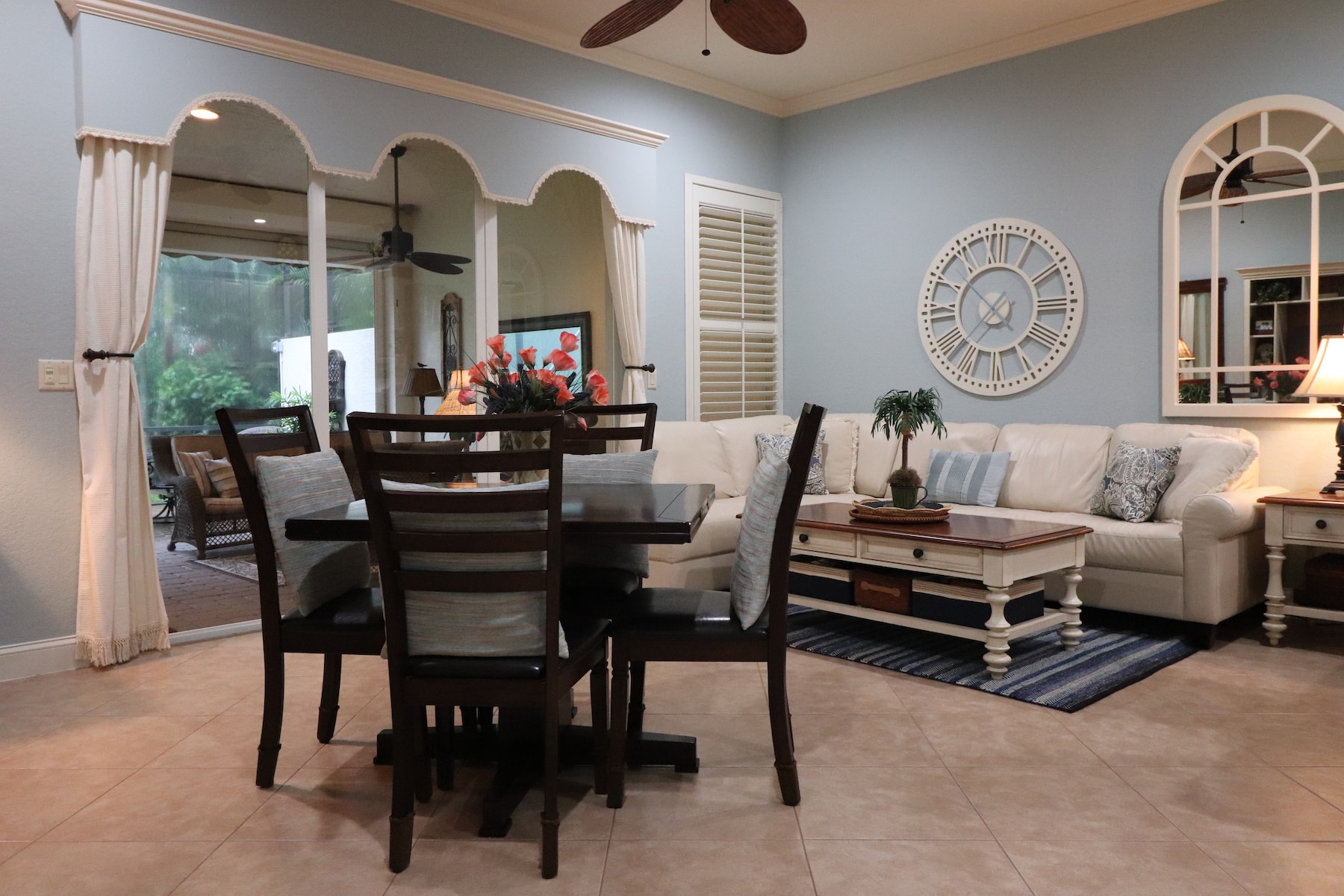 Enhance Your Home with a Skilled Paint Color Consultant in North Palm Beach, FL
At Re-Design Time, the customer always comes first. We take pride in offering the highest quality products and service in the industry.
Your home is more than just a place to live; it's a reflection of your personality, a canvas where you paint your dreams and aspirations. The colors you choose to adorn your walls play a significant role in creating the ambiance you desire. At Re-Design Time, we understand the power of color and the transformative impact it can have on your living space. Our skilled paint color consultant in North Palm Beach, FL is here to help you make the best color choices for your home.
Our color consultation in North Palm Beach, FL is not just about picking a color from a palette. It's about understanding your style, the architecture of your home, the natural light available, and the overall mood you want to set. Our color expert takes all these factors into account to suggest colors that will enhance your home's aesthetic appeal. We believe that every color tells a story, and we're here to help you tell yours.
Furthermore, our color consultation services in North Palm Beach, FL extend beyond the interior of your home. We also provide consultation for exterior paint colors, helping you to create a cohesive and appealing look for your entire property.
Professional Paint Color Consultation North Palm Beach, FL Residents Trust
Choosing the right color for your home can be a daunting task. With so many shades and tones to choose from, it's easy to feel overwhelmed. That's where our paint color consultation in North Palm Beach, FL comes in. Our color professional will guide you through the process, helping you choose colors that not only look good but also complement your furniture and décor.
Our color consultation services in North Palm Beach, FL are trusted by residents for our attention to detail and our commitment to customer satisfaction. We don't just recommend colors; we help you visualize how they will look on your walls. Our paint color consultant uses advanced tools and techniques to give you a realistic preview of the final result, ensuring you're completely satisfied with your choice.
In addition, we also provide follow-up services to ensure that the chosen colors are working as expected and making the desired impact. We're not just consultants; we're your partners in creating a home that reflects your unique style and personality.
Call us today to schedule your consultation.
We want to help you find fresh color and style you love for your home.
We had a wonderful experience with Kathy. She made what looked like and impossible task very manageable. She organized the project in steps which made is much easier to accomplish. She provided vendors and stores that we were not even aware existed. The upgrade of our home came out very well. Beyond our expectations. I would recommend her to anyone.
The canvas prints Kathy had made were perfect for my listing. She is a gifted designer and her customer service is superb. I highly recommend her and I WILL seek her services again soon. Thank you for helping me in such short notice.
Kathy did a fabulous job. She took our current furniture and belongings and re-configured them to make our home so much more comfortable and presentable. Thanks so much Kathy.
Revitalize Your Living Space with Expert Paint Color Consultation Services in North Palm Beach, FL!
Are you looking to revitalize your living space? A fresh coat of paint in a new color can do wonders for your home. Our color specialist at Re-Design Time is here to help you transform your home with our expert color consultation services in North Palm Beach, FL. Whether you're looking to create a calming atmosphere in your bedroom, a vibrant and energetic space in your living room, or a warm and welcoming vibe in your kitchen, our paint color consultation can help. We'll work closely with you to understand your vision and suggest colors that will bring your vision to life.
Moreover, our color consultation services also include advice on color combinations, helping you to create a balanced and harmonious look throughout your home. We believe that the right color can breathe new life into your home, transforming it from ordinary to extraordinary. The colors we choose for your home will not only reflect your style but also complement the natural beauty of our city. Just as the azure waters and verdant palms enhance the beauty of North Palm Beach, the right color palette can enhance the beauty of your home.
Whether you want to reflect the vibrant hues of our stunning sunsets, the calming tones of our beautiful beaches, or the warm shades of our tropical flora, our color consultation services can help you bring the beauty of North Palm Beach into your home. Let us help you create a living space that is not only beautiful but also uniquely yours.
Schedule an Appointment Today with the Best Color Specialist in North Palm Beach, FL
Don't leave the color of your walls to chance. Trust the color expert at Re-Design Time to help you choose the perfect hues for your home. Whether you're renovating your entire home or just looking to refresh a single room, our paint color consultant near me is here to assist.
Schedule an appointment today for a color consultation with the best color specialist in North Palm Beach, FL. Let us help you enhance your home with colors that reflect your style and personality. At Re-Design Time, we're committed to helping you create a living space that you'll love for years to come.